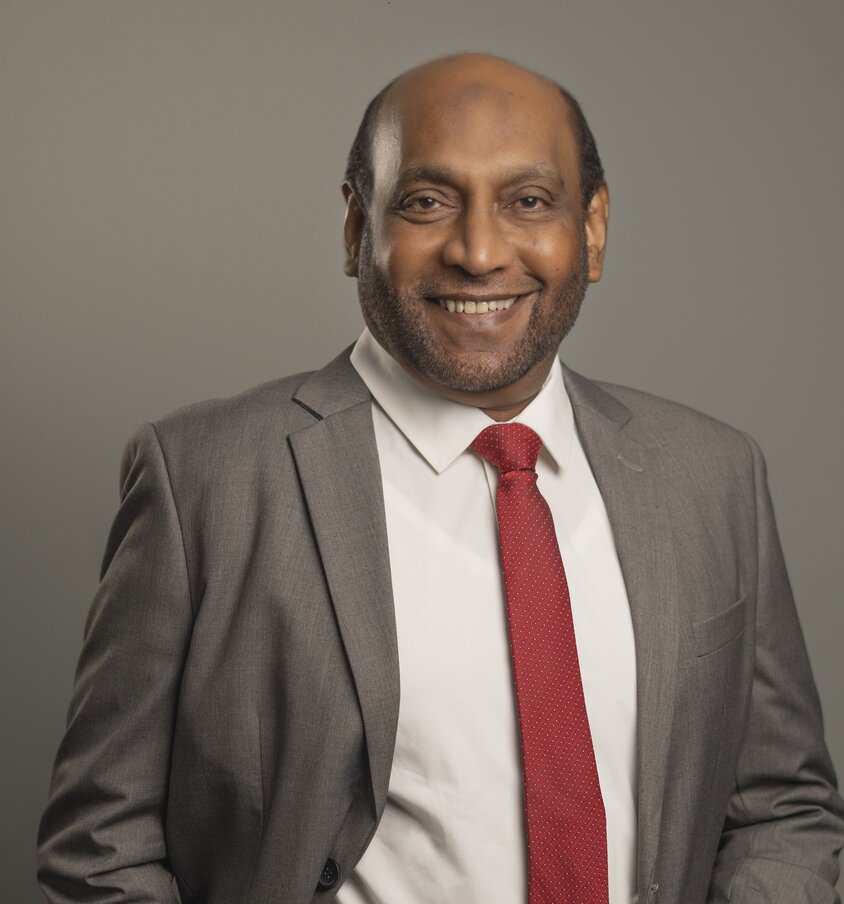 Orient Finance PLC, a member of the Janashakthi Group and a leading financial service provider, celebrates a year of excellence since launching its dedicated Alternative Finance Business Unit. The Alternative Finance Business Unit of Orient Finance strives to take Alternative Financing to greater heights by offering innovative Islamic Financial Solutions to the untouched market segments. The unit was formed under Shariah compliance along with the guidance of an experienced consultant.
"As we mark this key milestone of our Alternative Finance Business Unit, we are grateful to our employees and our customers for their support in our first year of operations. We are humbled by the customer confidence, trust and appreciation gained in this very short period of time. The team at Orient Finance is committed to deliver a service that goes the extra mile and our commitment to service excellence has enabled us to constantly push new boundaries and expand our offering portfolio. Our range of Alternative Financial Services are designed to address the changing needs of our customers in line with the guiding Islamic principles", said K.M.M. Jabir, Executive Director and Chief Executive Officer of Orient Finance PLC.
The Alternative Financial Services team has managed to reach a portfolio of half a billion through Ijarah Leasing and contributed almost 5% for the entire leasing portfolio during the first year of operations. Wakalah Term Investments has managed to reach a portfolio of 0.4 billion during the period as well. Orient Finance currently operates in 31 branches island-wide with dedicated Alternative Finance Business Units in strategic locations including the Orient Finance Head Office located in Colombo 07, Kandy branch as well as the Batticaloa and Trincomalee branches, with a dedicated officer to serve the clients, at each location. Furthermore, a range of financial solutions including Wadia'h for Gold Storage, Wakalah for Business Financing and Diminishing Musharakah for Vehicle and Property financing services will be introduced to broaden the portfolio and the services offered.
The immense success of the business unit is a testament of the organization's strategy and its fully compliant business model and the product portfolio backed by Orient Finance's brand strength. Over the course of 40+ years, Orient Finance PLC has positioned itself as an innovative and a customer-centric financial service provider, introducing timely product offerings coupled with dedicated customer service. Orient Finance PLC continues to strengthen its portfolio of financial solutions and adds great value to the customers through its latest Orient Minor's Savings Account, which is a part of the Group's strategy, together with the combined strengths of the Janashakthi Group.
Image Caption:
K.M.M. Jabir, Executive Director and Chief Executive Officer of Orient Finance PLC
About Orient Finance PLC:
Incorporated in 1981, Orient Finance has carved a name for itself as an eclectic facilitator of cutting-edge financial solutions to a diverse and growing clientele. With 31 branches representing 28,000+ deposit & Saving holders and 8,000+ lending customers across Sri Lanka, the company provides an array of tailored financial services which includes mobilization of Deposits, Savings Accounts, Leasing, Hire Purchase, Pledge Loans, Factoring, Gold Loan, Working Capital, Corporate Financing and more.
The finance company is listed on the Colombo Stock Exchange and the Board comprises Rajendra Theagarajah (Chairman), K.M.M Jabir (Chief Executive Officer), Prakash Schaffter, Minette Perera, Indrani Goonesekera, Sriyan Cooray, Darshana Ratnayake and Nalin Karunaratne.
Orient Finance PLC is a member of the Janashakthi Group that operates in the Insurance, Finance and Investment sectors.
End