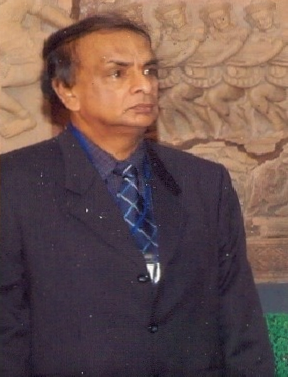 Jaya Container Terminals Limited (JCT Limited), is a fully owned subsidiary of the Sri Lanka Ports Authority (SLPA). Since 2008, its primary business has been to store marine fuel, including Low Sulphur Fuel (LSF) and Marine Gas Oil (MGO) for seagoing vessels. The facility spans over 9 acres and initially consisted of 13 fuel tanks with the capability to store a capacity of 35,000 MT of marine fuel.
JCT has seen phenomenal growth and turnover in the recent past, despite the fuel crisis that prevailed in Sri Lanka. This is largely due to the fact that JCT was able to provide Marine Gas Oil to various segments of the private sector that required fuel for their daily operations. This included the garment industry, the tourism industry and much more. The provision of MGO to these sectors was an additional service provided by JCT, that resulted in an exponential increase in revenue and profit.
Another significant contributor to the company's forward march was its ability to transform from High Sulphur Fuel to Low Sulphur Fuel. This occurred in 2020, due to a requirement from the International Maritime Organization (IMO), to accommodate only LSFO. However, JCT was able to accommodate High Sulphur Fuel also if required. This also added significantly to the income that was reflected in the year 2022.
Lakmal Ratnayake, Chairman of Jaya Container Terminals shared his thoughts "It is fantastic to see the JCT reach such phenomenal heights in terms of revenue and profit. However, it is only right to acknowledge those who supported us throughout this journey. I would like to thank the Honourable Nimal Siripala de Silva, Minister of Ports, Shipping & Aviation, Mr. K.D.S Ruwanchandra, the Secretary to the Ministry of Ports, Shipping & Aviation, Mr. Keith D. Bernard, Chairman of the Sri Lanka Ports Authority, and the other SLPA officials for their support."
He added, "I would also like to thank all our partners, stakeholders, and staff, as it is because of them, and their invaluable support and contributions, that JCT has become the success that it is today. I hope the future holds even more success for us all".
JCT's reached unprecedented heights as it accumulated a 275% increase in profits in 2022. This was due to an unprecedented earning of Rs. 608 million in revenue for 2022, which is a 104% increase from the year 2021 and a 180% increase from 2020. The fluctuating currency exchange rates also played a role in the increase of the profits, adding 40% to it. This revenue has a significant impact on the country's economy, as the Colombo Port plays a direct and integral role in it. A plethora of JCT's clientele also play a significant role in the provision of fuel for the ships that visit the port, which is in turn a vital service for the Colombo Port.
Ranjith Maligaspe, Managing Director of Jaya Container Terminals, also shared his comments "It is great to see the company reach these incredible heights, especially in the midst of these most challenging of circumstances. I would like to thank each, and every entity involved in generating this success, and hope that it sets a foundation for greater success in the future."
The company is now in the process of enhancing its storage capacity in order to facilitate larger volumes of fuel at a lower cost. This will also allow JCT's customers to distribute fuel at a lower cost, which in turn is an advantage to the Port of Colombo as it can provide competitive prices for those who require marine fuel. By the end of 2021, the JCT had constructed an additional 3200 MT capacity tank, which was opened in 2022. There are plans that have been set in motion to install even more tanks in the future. Additionally, a brand-new fire safety system was also introduced as a safety measure.
The JCT is currently conducting comprehensive studies of the markets in the region to gain an understanding of how they can improve their services in the future. Globally, it has been observed that there is a transition from Liquid Petroleum Gas to Liquid Natural Gas and studies are conducted to assess the feasibility of such transition in the future at the Colombo port. These developments could lead to the storage and distribution of even larger volumes of marine fuel.
END