DIMO's agriculture arm, DIMO Agribusinesses is now fully equipped to enhance the local agriculture sector with modern and SMART technologies, including micro-irrigation solutions and protected cultivation systems, covering every part of the country.
DIMO Agribusinesses, partnered with Rivulis and Eurodrip, leading global micro-irrigation solutions providers, to establish SMART micro-irrigation solutions a few years back. Rivulis and Eurodrip provide a multitude of micro-irrigation systems and accessories for sub-surface and on-surface irrigation systems, including drip tapes, integral drip lines, online drippers, sprinklers, jets, lay flats, filters, valves, fertigation, and automation using satellite technology, namely – Manna Irrigation Intelligence, from Israel.
Through this partnership with world-renowned micro-irrigation solution providers, DIMO Agribusinesses now offers sight- and crop-specific irrigation and fertigation systems to ensure optimum yield.
Pradeepa Jayasinghe, General Manager Agri Technology of DIMO Agribusinesses, said: "SMART micro-irrigation systems provide farmers with an opportunity to establish precision irrigation and fertigation systems to manage their productivity at an optimum level. It also gives them the access to many opportunities like automated irrigation and fertigation systems that would reduce water and fertilizer consumption, as well as costs associated due to controlled application of water and fertilizers that would match the daily plant requirement, lesser labor costs due to the ability to access irrigation systems via a smartphone from any location and the ability to control the impact of weather conditions on the crop."
"Despite the fact that several cultivators have already adopted SMART micro-irrigation systems, many others are keen to adopt these new technologies. As a growth partner in the local agriculture industry, DIMO Agribusinesses aims to bring next generation agriculture for sustainable development while continuing to fuel the dreams and aspirations of Sri Lanka's farming community", he added.
DIMO Agribusinesses is equipped with unparalleled island-wide Advisory and Maintenance Services to assist any cultivator in the farming community across all geographical locations around the country. DIMO Agribusinesses also recently introduced a globally recognized 100% water-soluble fertilizer range, which is specifically recommended for fertigation systems.
All DIMO SMART micro-irrigation systems come with a three-year warranty and are backed by over eight decades of DIMO Trust.
END.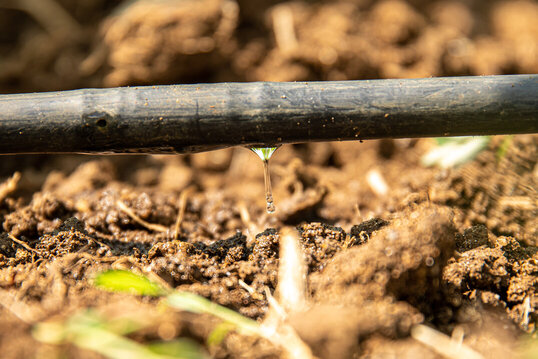 About DIMO
Diesel & Motor Engineering PLC (DIMO) is involved in a number of related fields and represents many prestigious principals – Mercedes-Benz, Siemens, Jeep, KSB, TATA Motors, MTU, Komatsu, Michelin, Zeiss, MRF, Bomag, Claas, TK Elevator, Mahindra Tractors and Stanley to name a few. From a company known for vehicles, DIMO today has diversified into many areas. Medical Engineering, Building Management Systems and Services, Power Generation and Distribution, Material Handling, Storage and Warehouse solutions, Power Tools, Agricultural Equipment, Total Lighting Solutions, Power systems and Generators, Refrigeration, Ship Repairing and Driver Training Courses are some of the areas into which DIMO has entered during the past few decades. DIMO has also diversified into fertilizer and agriculture input market. DIMO successfully entered into overseas markets in the Maldives and Myanmar, by expanding their Marine and General Engineering services through partnerships in the Maldives and their automobiles and automobile servicing segments into Myanmar. DIMO is currently working to consolidate on current overseas operations with new markets in East Africa.