Pelwatte Dairy, one of the leading local dairy brands in Sri Lanka that produces a range of dairy goods, is launching its latest Pelwatte Chilli Butter Range for dairy lovers. It is the first time a Chilli Butter being introduced to the Sri Lankan market as a value-added dairy product. The Pelwatte Chilli Butter is a high-fat dairy product that increases the appetite to consume food and helps boost health. It uses fresh farm-produced cow milk with Dairy Fat, Edible Salt, Fried Natural Chilli Powder, and Fried Natural Chilli Flakes, and it is available for consumers in a 200g butter cup.
Based on extensive market research, Pelwatte Dairy decided to introduce this new butter range to the market for those who enjoy a good blend of buttery spice and saltiness. The Pelwatte Chilli Butter, which adds a really flavourful chilli note to Pelwatte's already creamy and tasty butter, is expected to be an absolute delight to the consumers who desire a twist in their meal.
Pelwatte Dairy is also launching a new portion size for their currently existing Pelwatte Ceylon Butter in addition to the new butter range. It comes in three size packs, 200 portions, 30 portions, and 8 portions smart packs. Pelwatte Ceylon Butter is packaged as a 10g portion and wraps is produced in small batches using high hygiene and fresh local dairy cream. 82% Pure Sri Lankan Dairy Fat, less than 16% Moisture, less than 16% Milk Solid Non-Fat, and less than 1.35% Salt are the primary ingredients of Ceylon Butter.
The Food and Beverage Industry has moved overwhelmingly to take-away, home delivery, and pre-prepared meals. It is absolutely essential that all typical businesses must have access to high-quality products that taste wonderful, require little effort to prepare, and go well with meals. Pelwatte Dairy's delicious, Ceylon portion salted butter packs are the ideal solution.
Whether it is sweet or spice, there is something for everyone at Pelwatte. This is why there are many admirers and advocates of the brand. This is also the motivation behind Pelwatte's mission of self-sufficiency. It's not just about dairy alone, but catering to everyone's tastes and cravings with it which is what makes Pelwatte an industrial leader and role model that other brands should follow.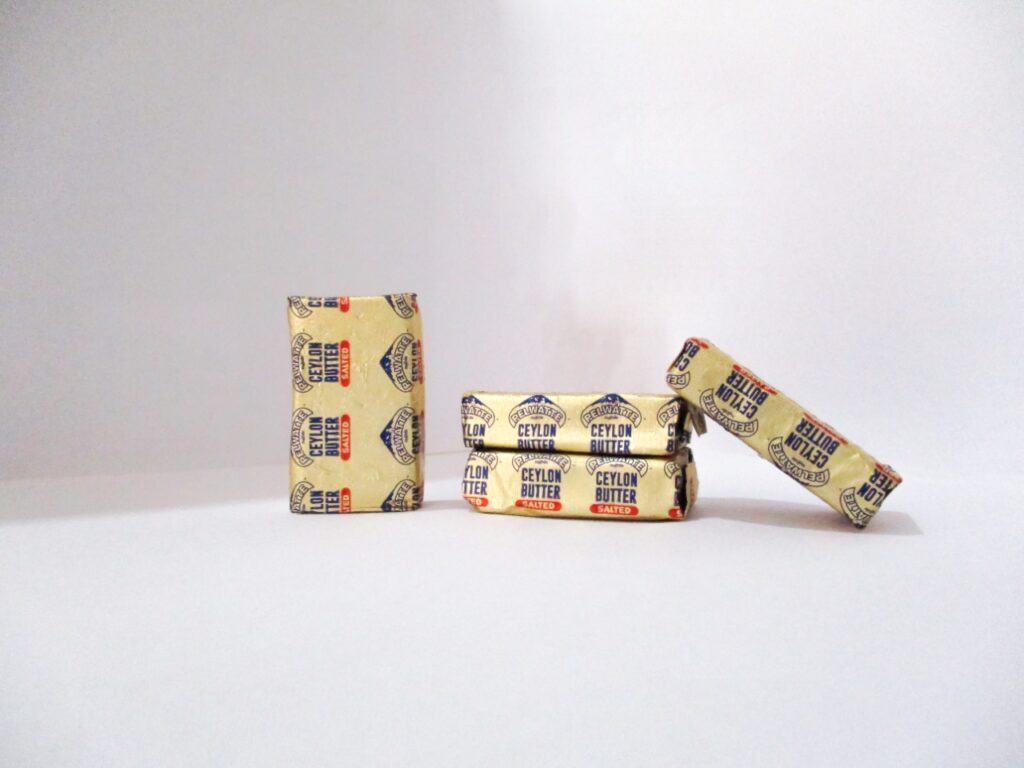 END